Main hall, various conference rooms, and other facilities are arranged compactly over three floors.
This functional facility requires little movement between floors, and the 2nd Floor can be used in a variety of ways. For example, up to six rooms can be set up to accommodate break-out sessions of approximately equal capacity.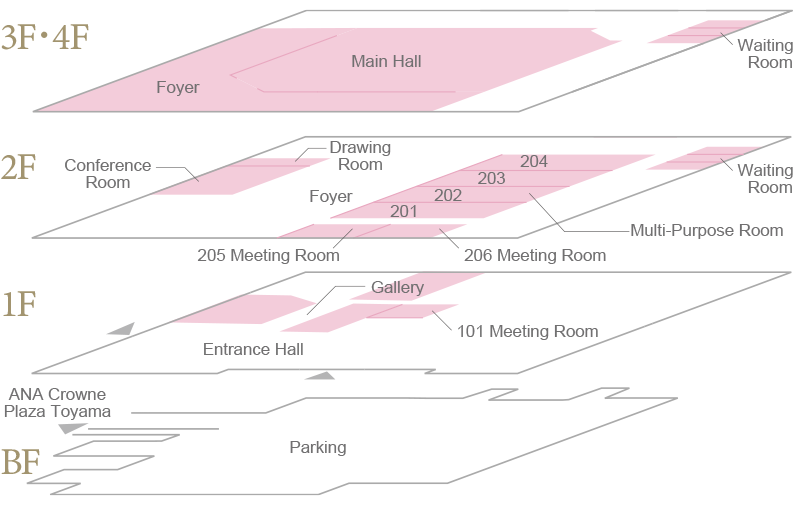 Mobile phone reception and Wi-Fi environment
Free Wi-Fi is available in the Entrance and Gallery on the 1st Floor and in the 2nd and 3rd Floor foyers.
Mobile phone reception is available in the underground parking area and all areas of the 1st to 3rd Floors.
---
3F・4F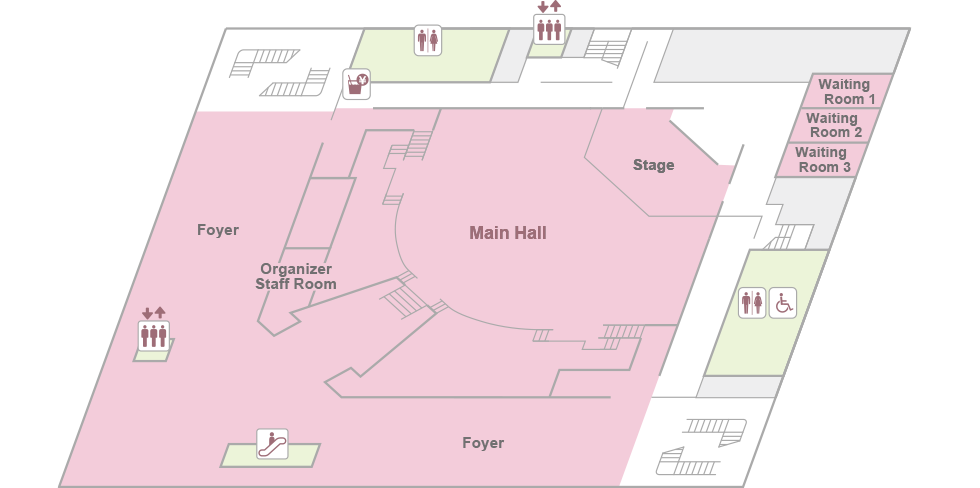 Main Hall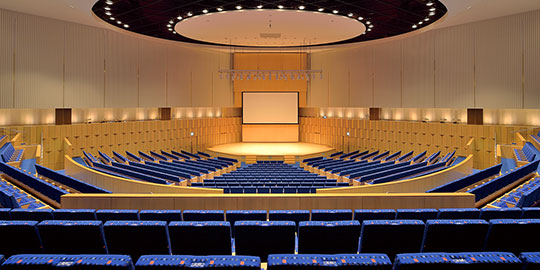 A high-grade fan-shaped hall that is the venue of choice
for international conventions and ceremonies
Foyer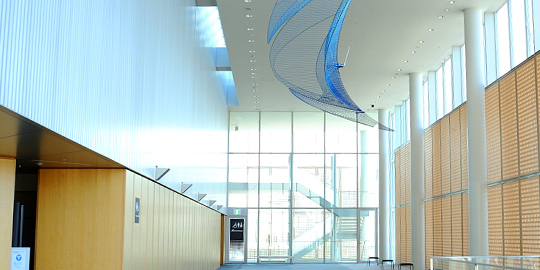 A spacious area to relax and mingle
overlooking Toyama Castle Park
---
2F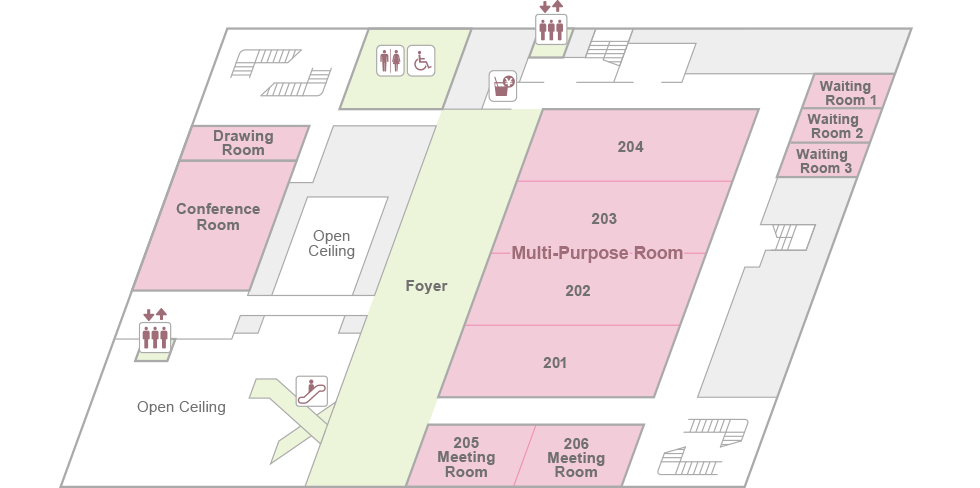 Conference Room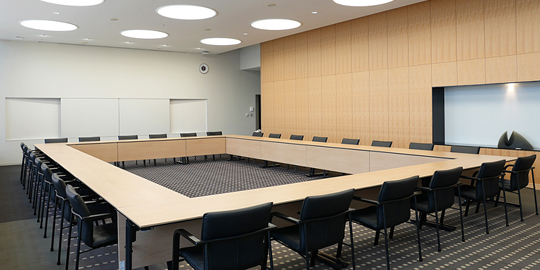 A luxury space that is perfect for VIPs. The natural sunlight pouring into the space is also pleasant.
Multi-purpose Room 201, 202, 203, 204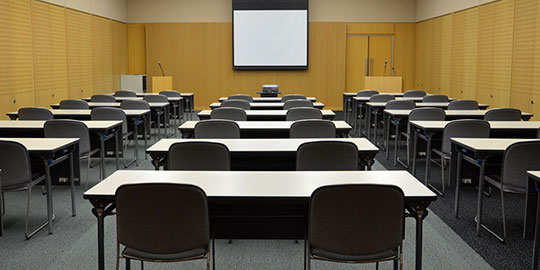 Four sections can be divided or connected and arranged freely to suit the purpose, such as lectures, conferences,
and business meetings
Meeting Room 205, 206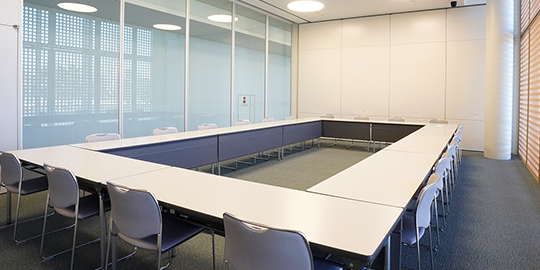 Perfect for small-scale conferences and meetings of small groups and also as an office space for event organizers
Foyer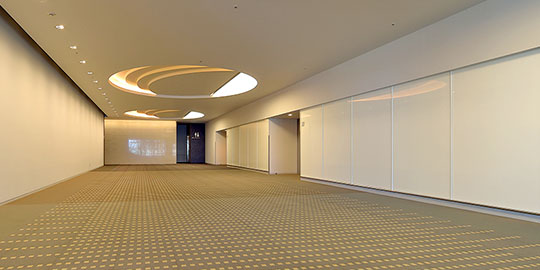 A comfortable space with flexible functionality,
such as reception desk and various displays
---
1F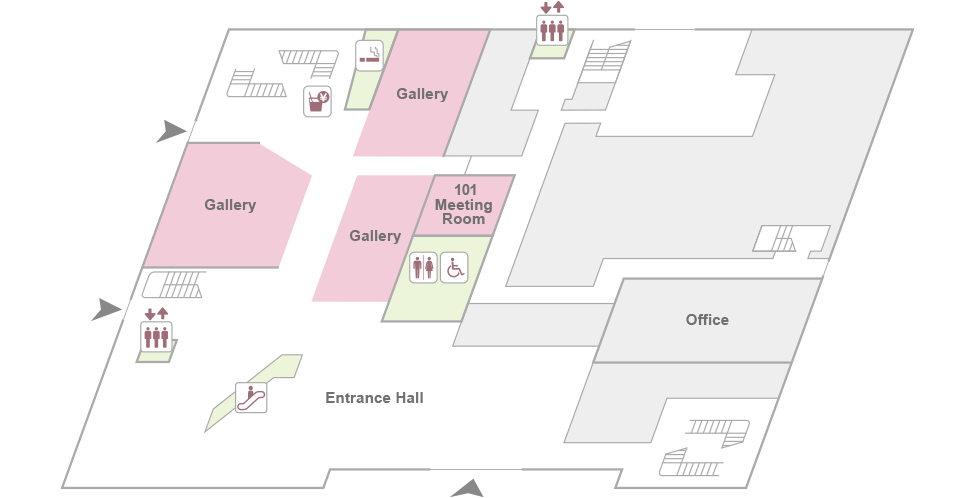 Gallery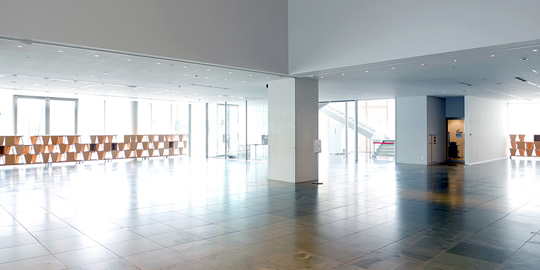 Spacious area for mingling and networking,
such as display booths and as a welcome reception
Meeting Room 101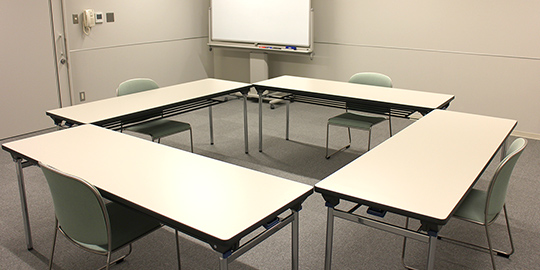 Can be used as a meeting room for small groups, cloakroom, or administrative office
---